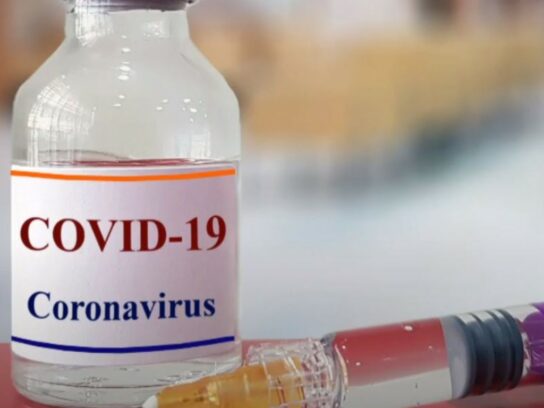 Los funcionarios del condado de Montgomery están vacunando a los residentes y empleados de atención médica de primera línea que trabajan en el condado, tanto como sea posible, pero podrían vacunar a más personas contra el COVID-19 si tuvieran dosis adicionales, dijeron los funcionarios el 25 de enero durante una conferencia de prensa.
Please join me LIVE for a media briefing on COVID vaccine information and important council updates with @albornoz_gabe & @MoCoDHHS Health Officer Dr. Travis Gayles. #HappeningNow https://t.co/LUKehTHwMM

— Councilmember Tom Hucker (@CmHucker) January 25, 2021
El lunes, el condado entró en la Fase 1B, que incluye a personas que tienen al menos 75 años de edad. Estas personas mayores pueden registrarse para vacunarse y recibirán un enlace con detalles. Sin embargo, el oficial de salud del condado de Montgomery, Travis Gayles, advirtió que hay 60,000 residentes que se encuentran en este grupo de edad y que el condado no ha recibido dosis suficientes para cubrirlos de inmediato.
"Simplemente no tenemos suficientes vacunas", dijo Gayles durante la sesión informativa. "Recibimos una fracción de lo que necesitamos". Gayles añadió que solo recibió una notificación el 23 de enero a las 7:30 p.m. de que el condado recibirá 5,400 dosis de vacunas para esta semana.
Técnicamente, todo el mundo necesita una vacuna de inmediato", dijo Gayles, y agregó que el condado está utilizando el 99.6% de las dosis que recibe semanalmente.
Según el presidente del concejo, Tom Hucker, el condado sigue solicitando más vacunas de las que recibe. Esta semana, la asignación del condado es menor que en semanas anteriores, señaló. Hay muchos residentes que solicitan citas de vacunación, dijo Hucker, y agregó: "Lo único que no tenemos son suficientes vacunas".
"Es un programa de oferta y demanda. Es matemática simple", dijo Hucker.
El vicepresidente del concejo, Gabe Albornoz, reconoció que el estado y otros condados de Maryland también están recibiendo menos dosis de vacunas de las necesarias. Albornoz señaló que el concejo enviará cartas tanto a Hogan como a los legisladores estatales con sus preocupaciones.
Gayles explicó que el condado está comprometido con el "acceso justo y equitativo" a las vacunas y no solo "para aquellos que tienen conexiones".
El número de casos nuevos se ha estabilizado y la tasa de positividad de la prueba ha disminuido, según Gayles.
El lunes se registraron 400 casos nuevos y el promedio de 14 días de personas que dieron positivo es del 6.6%. El porcentaje de camas de hospital que están ocupadas es del 77.3%, según el panel de control de Covid del condado.