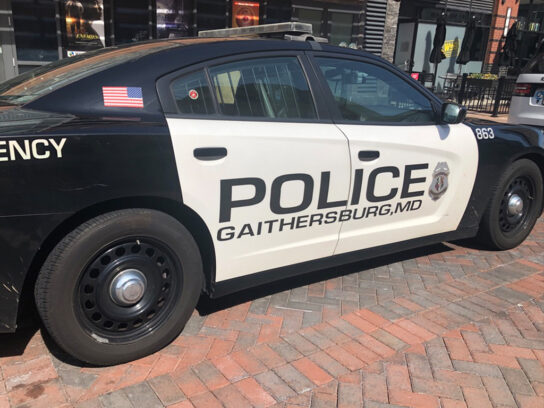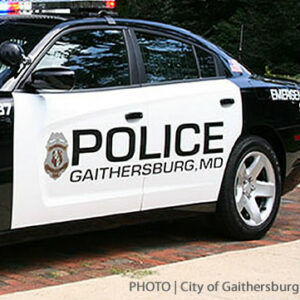 The Gaithersburg Police Department (GPD) is investigating a "suspicious situation" after officers heard a gunshot while responding to a call Wednesday, the department said Thursday.
This incident is unrelated to a situation Thursday afternoon, in which the Montgomery County Police Department (MCPD) said officers searched the Downtown Crown area in Gaithersburg for a wanted suspect who fled officers. Police said the suspect was taken into custody after turning himself in. He was served with a warrant for second-degree rape, MCPD said.
Around 3 p.m. Wednesday, officers were responding to a parking complaint for a vehicle blocking a driveway leading into the Spring Ridge Apartments on N. Summit Avenue, GPD Chief Mark Sroka said while updating reporters Wednesday evening. After making contact with the vehicle's driver, the officers suspected they were under the influence and began investigation, Sroka said. While interacting with the driver, Sroka said, the officers heard one gunshot fired from a top floor balcony and immediately took cover. He said it is under investigation whether the shooter was targeting the officers.
In a statement Thursday, GPD said the officers heard the gunshot in their "immediate vicinity" and saw someone on an apartment balcony quickly enter an apartment while they were taking cover. Different agencies including MCPD, the sheriff's office, park police and Maryland Natural Resources Police responded to the incident, GPD said.
Police released about a one-minute portion of an officer's body camera footage from the incident. It begins from the perspective of an officer behind a car; a loud bang, sounding like a gunshot, is heard at the six-second mark. Officers can be seen taking cover and then running into a closeby apartment building around the 30-second mark.
GPD urges anyone with relevant information to contact the Investigation Section at 301-258-6400. Those who want to be anonymous can call the Gaithersburg Police Tip Line at 301-330-4471.