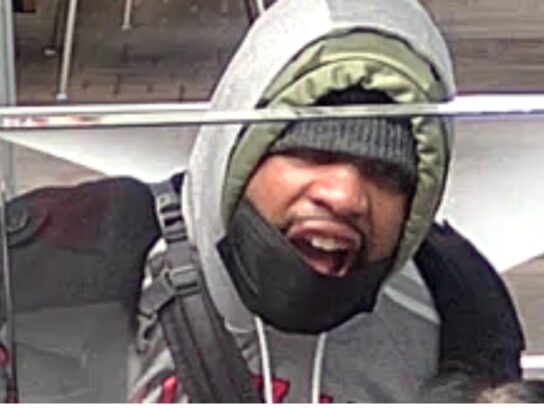 La policía está investigando un robo en un Bank of America en Gaithersburg y pide ayuda para identificar a un hombre sospechoso.
Aproximadamente a las 3:36 el martes, los oficiales del Departamento de Policía del Condado de Montgomery (MCPD) asistieron el llamado en la cuadra 400 de North Frederick Ave. por la denuncia de robo, según un comunicado de MCPD.
Según la policía, un sospechoso ingresó al banco, insinuó que tenía un arma de fuego y robó dinero antes de irse.
Los detectives publicaron fotos de vigilancia y piden la ayuda del público para identificar al sospechoso.
La policía le pide a cualquier persona que tenga información que llame a Crime Solvers of Montgomery County al 1-866-411-TIPS (8477). Se ofrecen hasta $10,000 por información que conduzca al arresto del sospechoso. Las personas que llaman pueden ser anónimas.
Detectives Investigate Bank Robbery in Gaithersburg; Surveillance Photos of Suspect Releasedhttps://t.co/3WshUXRWBj#mcpnews #bankrobbery pic.twitter.com/AvUmZ6ohdL

— Montgomery County Department of Police (@mcpnews) January 18, 2023