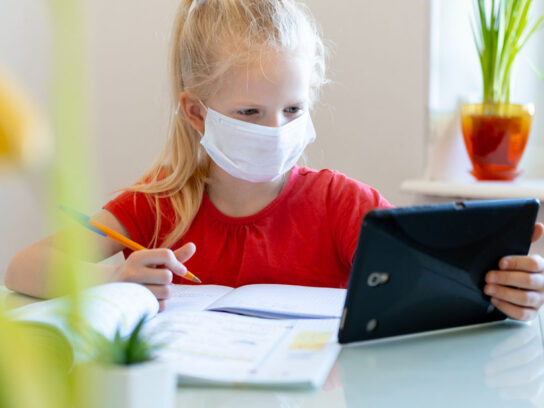 Tuesday, the first day that Montgomery County Public Schools (MCPS) students resume classes post-spring break, will be a virtual instruction day for all students.
The recommendation was made "given the concerns raised about the immediate return in the building following spring break, when we know that families, our community members, our staff may travel," said Dr. Janet Wilson, MCPS Chief of Teaching, Learning, and Schools during a March school board meeting.
"This allows for families and staff to secure COVID[-19] tests prior to returning in-building," Wilson said. She said while testing is optional, it is highly recommended for those who travel in the interest of safety for all.
Wednesdays are always virtual for MCPS. In-person instruction will resume for designated groups on Thursday. Grades 4, 5, 6, and 12 — as well as pre-kindergarten and students in specific special education programs — are scheduled to return to school buildings. In a community update March 24, MCPS urged those who traveled to get tested for COVID-19: "Please take this important step to keep our community safe."
The CDC recommends delaying travel until fully vaccinated. Recent CDC guidance says that fully vaccinated people can travel within the U.S. without testing/post-travel quarantine as long as they continue health precautions like mask-wearing and distancing. See CDC domestic and international travel guidance for vaccinated and unvaccinated people here.
Pool testing for students and staff will begin after the break, according to the update. Testing was piloted at a few schools before spring break and will roll out in phases. Tests will be available weekly to those who filled out the required consent form, which can be found in seven languages here. Students and staff must complete the required consent form in order to have access to pool testing.
Calendar Reminder: Tuesday, April 6 will be a virtual learning day for all students. Wednesday, April 7 will remain a virtual day as scheduled. pic.twitter.com/mxW62nKDAE

— MCPS (@MCPS) April 5, 2021