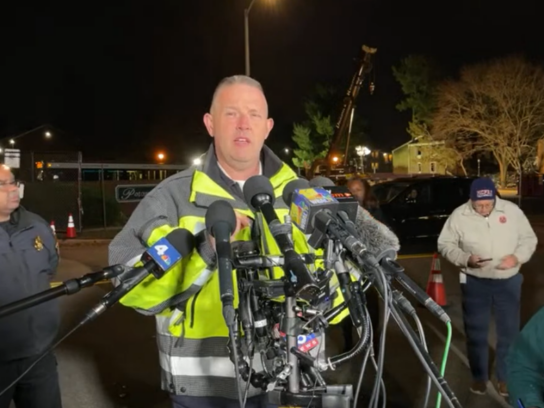 Montgomery County Fire Chief Scott Goldstein's briefing is scheduled for 4:30 p.m. Friday. Goldstein and other officials will discuss the fire and explosion that took place at the Potomac Oaks complex in Gaithersburg Wednesday morning.
During Thursday's briefing, officials announced a body had been recovered from the rubble and was transported to the state medical examiners office in Baltimore.
You can watch the media briefing streamed on YouTube here at 4:30 p.m.
Here is a recording of the briefing from Thursday around 5:30 p.m.
Related:
BREAKING: Body Found, Condo Explosion Now Being Investigated as 'Criminal, Intentional Act'
Residents in One Apartment Unaccounted for After Gaithersburg Explosion, Fire
Watch Live: 2 P.M. Update on Gaithersburg Explosion from Fire Chief Goldstein
10 Injured in Explosion, Fire at Gaithersburg Apartment Building