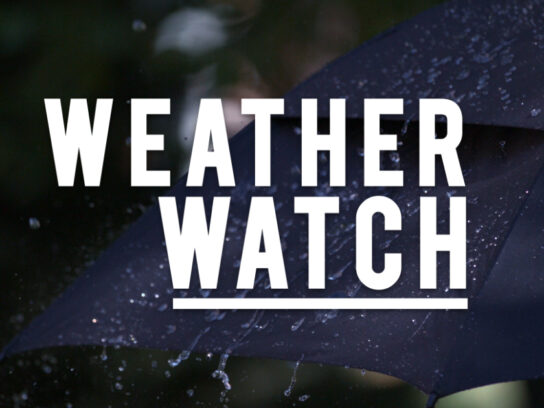 Weather advisories are still in effect after the third round of snow in 2022.
According to a Montgomery County Department of Transportation (MCDOT) press release, the Winter Weather Advisory for Montgomery County expired at 1 a.m. on Monday. Crews completed plowing and treating the roadways around 9 p.m. Sunday night. The crews checked on all residential streets, and several downed trees have been addressed.
Around 5 a.m. Monday, light snowfall began to cover the already treated main roads, which have since been retreated. Total county snow coverage is estimated to be between two and four inches. The Storms Operations Center remains active to address any additional concerns.
The Wind Advisory remains in effect until 10 p.m. Monday. Winds from the west are expected to blow between 20 and 25 mph, with gusts up to 55 mph. MCDOT expects these winds to down trees and power lines in the area, and advises residents to secure any loose objects as a precaution. Scattered power outages may also be possible.
While Montgomery County's Ride On bus service had previously announced service schedule changes due to staff shortages, MCDOT told riders to expect weather delays as well.
Additional information about snow removal including who plows specific streets, snow-removal status and submitting service requests is available online.