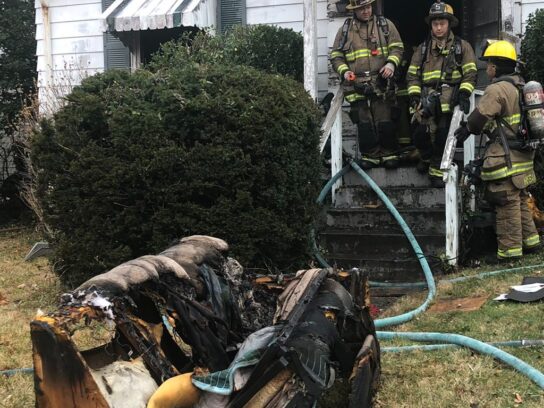 Montgomery County Fire and Rescue Service responded to a fatal fire along Warner Street in Kensington Sunday morning, around 8:30 a.m.
A neighbor reported the fire, which was determined to have started in the living room due to an overheated powerstrip extension cord near combustibles.
The lone male occupant, 66, was found inside unconscious with "significant burns," according to MCFRS spokesperson Pete Piringer in a live Twitter video. The man later succumbed to his injuries.
The rental home reportedly had "no working smoke alarms," according to Piringer. Damage to the home neared $275,000.
— Pete Piringer (@mcfrsPIO) December 19, 2021
Piringer said this was the fifth fatal fire to occur in Montgomery County this year.
At 1 p.m. today, MCFRS firefighters will go door-to-door passing out fire safety information in the surrounding Kensington area while remaining socially distant as part of the Fire Chief's Community Focus 'After-the-Fire' safety initiative.
Residents can call MCFRS at any time for a free home safety check.