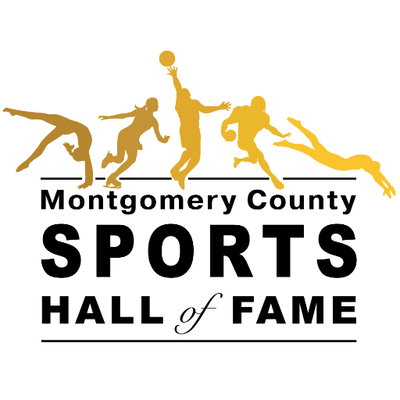 The Montgomery County Sports Hall of Fame (MCSHF) is accepting nominations for the Class of 2023. Nominees will be selected by the Montgomery County Sports Hall of Fame Board of Directors.
The Hall of Fame is looking for athletes, coaches, journalists, officials, and others who have made significant contributions or brought notoriety to sports in Montgomery County.
Nominations for the 2023 class are open until Feb. 10.
This will be the fifth class of inductees for the Montgomery County Sports Hall of Fame. Last year's class featured 3-time NBA All Star, Takoma Park native, Blair High School alum Steve Francis; legendary baseball writer, ESPN baseball analyst and Walter Johnson High School alum Tim Kurkjian; and 1946 Negro League World Series champ and Rockville native Clarence "Pint" Isreal who was inducted posthumously.
Anyone may nominate an athlete for the Hall of Fame, based on the following criteria:
a native of Montgomery County
a resident of Montgomery County for at least five years
attended high school in Montgomery County
Active professional athletes or coaches are not eligible to be nominated, with a few exceptions. Coaches may be nominated if they were a resident of the county for at least five years or attended high school in the county.
A nominee will receive automatic qualification if they are an Olympic medalist, world record holder, inductees in a recognized International or National Hall of Fame, or a professional athlete who was a member of a world championship team.
The nomination form and more details on criteria and rules may be found on the MCSHF website.
The induction ceremony for this year's class will be held on Oct. 29.
Previous: