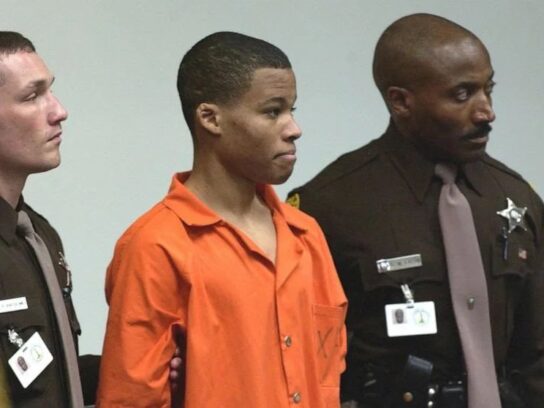 The Court of Appeals in Maryland issued an opinion Aug. 26 that D.C. Sniper Lee Boyd Malvo must be resentenced as the court has since established different guidance concerning the sentencing of juvenile offenders.
During a horrifying three-week period in October 2002, Malvo, who was 17 at the time, committed a series of drive-by shootings now known as the D.C. sniper attacks. John Allen Muhammed, then 41, was put to death for his role in the murders in November 2009.
The two men shot to death 10 people, six of whom where Montgomery County residents, according to court records.
Malvo was convicted on four counts of first degree murder in Virginia. In Maryland, Malvo voluntarily testified against Muhammed and pled guilty to to six counts of first-degree murder in the Circuit Court for Montgomery County. He currently is serving his sentence in Virginia.
Since being sentenced, Maryland court held that the Eighth Amendment, which deals with cruel and unusual punishments, does not permit a sentence of life without parole for a juvenile homicide offender if the sentencing court determines that the crime was the result of "transient immaturity, as opposed to permanent incorrigibility," according to the ruling.
This change applies retroactively, "and, this, it applies to Mr. Malvo's case," according to the ruling.
Even if his Maryland sentence is reduced, Malvo first would have to complete his sentence in Virginia.
In the ruling, the agreeing judges wrote, "As a practical matter, this may be an academic question in Mr. Malvo's case, as he would first have to be granted parole in Virginia before his consecutive life sentences in Maryland even begin."
Related:
Maryland Court Hears Arguments on D.C. Sniper's Life Without Parole Sentence