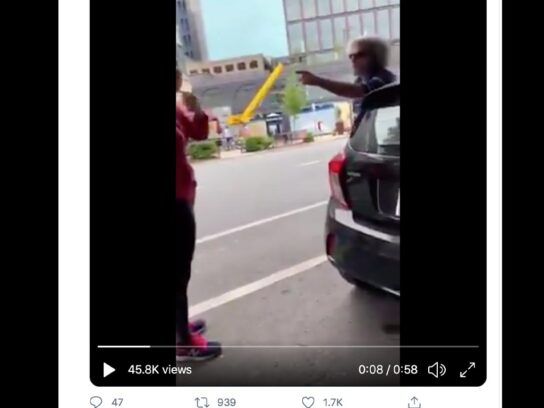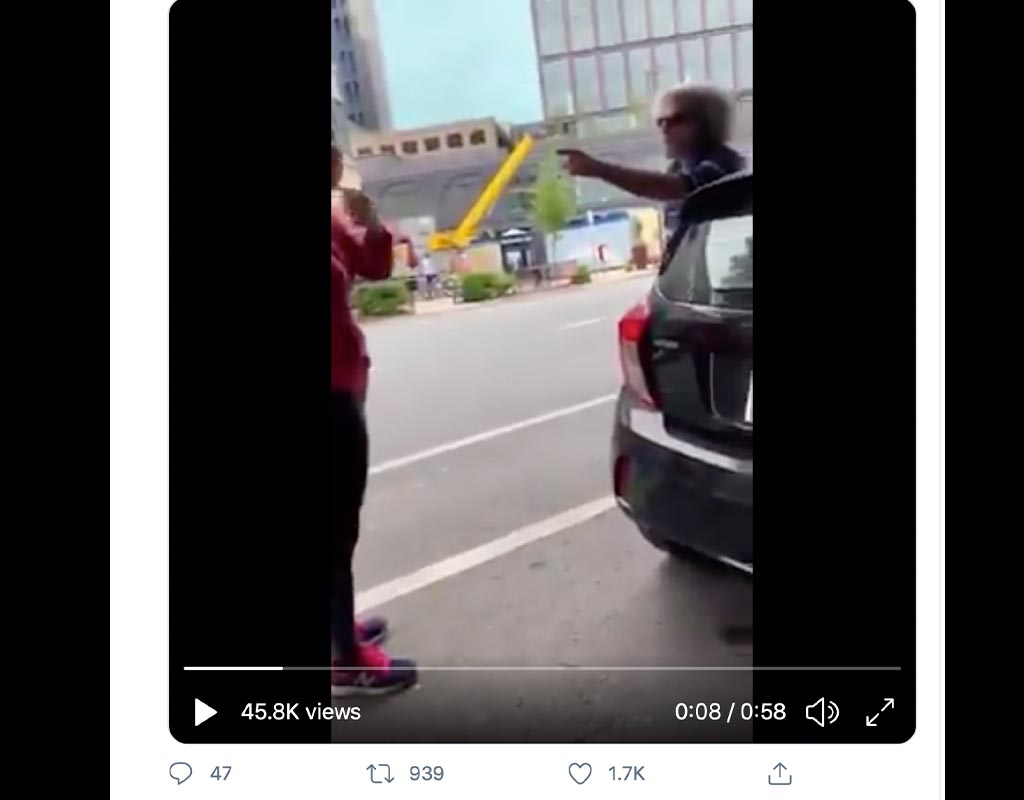 El Departamento de Policía del Condado de Montgomery tuiteó el jueves que está investigando un video que circula en Twitter, que muestra una confrontación entre un hombre y una mujer que ocurrió en el centro de Bethesda. En el video, el hombre utiliza una retórica racista hacia la mujer.
La policía tuiteó: "MCPD está al tanto del video que circula en las redes sociales de un incidente de 'furia en la carretera' que ocurrió en Bethesda. En el video, un individuo hace declaraciones inquietantes contra una mujer asiática. Tenemos investigadores analizando el evento".
El capitán Tom Jordan, portavoz de MCPD, dijo a MyMCMedia que se cree que el incidente tuvo lugar en el área de Woodmont Avenue y Bethesda Avenue. Jordan dijo que está siendo investigado como un posible "incidente de sesgo de odio".
Según Jordan, la policía no recibió una llamada al 911 sobre el enfrentamiento mientras éste ocurría.
The MCPD is aware of the video circulating on social media of a "road rage" incident occurring in Bethesda. In the video, disturbing statements of a racial nature are made by an individual against an Asian woman. We have investigators looking into the event.

— Montgomery County Department of Police (@mcpnews) May 28, 2020
El capitán Jordan dijo que los investigadores tienen "varias pistas" para seguir el incidente, pero recordó a los miembros de la comunidad que es mejor llamar en el momento para que la policía pueda investigar en el momento, especialmente cuando se trata de confrontaciones.
"Queremos mantener la paz aquí", dijo Jordan. "Nunca se sabe dónde terminarán esas confrontaciones".