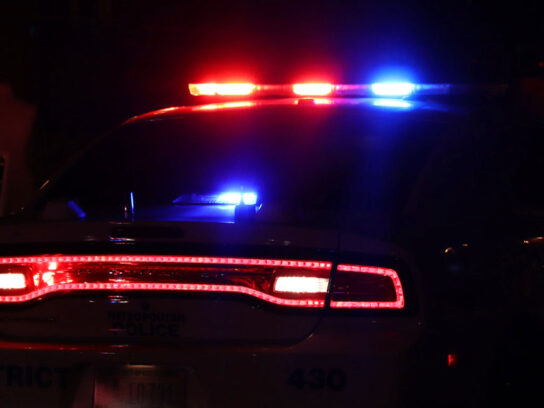 Varias casas y vehículos resultaron con daños durante un tiroteo en Germantown el 5 de junio. La policía del condado de Montgomery dice que sucedió en el área de Mill Pond Terrace poco antes de las 2:00 a.m. cuando varios sospechosos se dispararon entre sí.
No se reportaron heridos y el incidente fue capturado en un video de vigilancia domiciliaria.
Detectives Investigate Shots Fired in Germantown – Anyone with info. regarding this incident or suspects involved is asked to call Crime Solvers at 1-866-411-TIPS (8477). Callers will remain anonymous. News release: https://t.co/WZz4a1DeSU pic.twitter.com/XF3F9tKhC3

— Montgomery County Department of Police (@mcpnews) June 16, 2021
La policía dice que esto sigue siendo una investigación en curso. Las autoridades están pidiendo a los propietarios de viviendas en el área que revisen las imágenes de sus cámaras de vigilancia y se comuniquen con los investigadores si se capturó algo con respecto a este incidente.
Cualquier persona con información sobre este incidente o los sospechosos involucrados también debe llamar a los investigadores del 5º Distrito al: 240-773-6245. Aquellos que deseen permanecer en el anonimato pueden llamar gratis a Crime Solvers of Montgomery County al 1-866-411-TIPS (8477). Crime Solvers pueden pagar una recompensa en efectivo por la información que se les proporcione y que conduzca a un arresto en este caso.