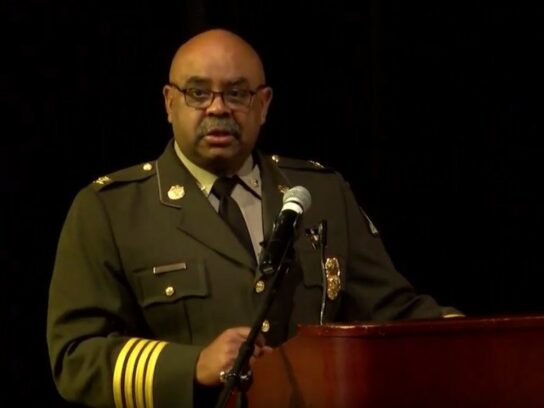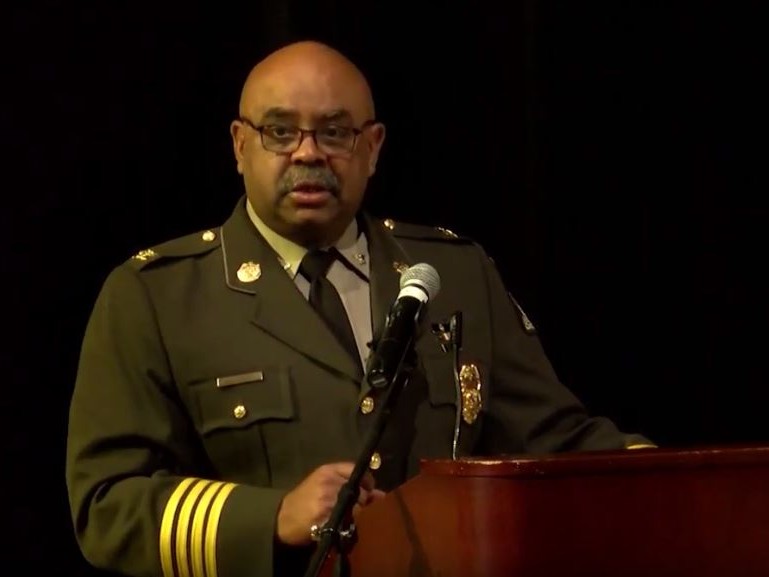 It was a tumultuous year for Montgomery County police and Montgomery County crime news. Here are nine of the biggest stories of 2019.
1. The Police Chief Saga
Chief Tom Manger announced his retirement in January after 15 years leading the county police force. Marcus Jones, who had held several top positions, said he wanted the job, but focus turned to Tonya Chapman, the former police chief of Portsmouth, Va. Eventually, she dropped out of the running and County Executive Marc Elrich tapped Jones.
2. Elrich Drama with ICE
Elrich spent a good bit of the year defending the county's policies on how it deals with immigrants who are wanted by Immigration and Customs Enforcement. He signed an executive order spelling out policies that were first verbalized by his predecessor, Ike Leggett. And although he insisted the county wasn't a "sanctuary city," a Guatemalan national accused of child abuse was released after he posted bond. ICE was given 15 minutes' notice. ICE agents captured him three days later.
3. Officer Kills Himself
Downtown Silver Spring was on alert after police announced an officer was shot. Later, it was revealed that the officer had taken his life.
4. Officer Convicted of Assault
And officer kneed a drug suspect during an arrest, prompting an assault charge.
Reports: Jury Finds Officer in McDonald's Case Guilty of Assault
5. Officer Uses N-Word
An officer was filmed using the N-word in cell phone footage and in body camera video as a group of African-American men were detained outside a McDonald's.
Montgomery Police Release Footage Showing MCPD Officer Using N-Word
6. Germantown Man Arrested for Ties to ISIS
Prosecutors say Rondell Henry of Germantown stole a U-Haul truck to run down pedestrians at National Harbor. Allegedly inspired by ISIS, Henry's case is still in the court system.
Germantown Man Now Faces Terrorism Charge in National Harbor Plot
7. Greater Council Control Over the Police
The County Council introduced legislation this year that give the public greater scrutiny over police operations.
8. Catherine Hoggle Still Incompetent to Stand Trial
Catherine Hoggle, the woman charged with killing her two children who went missing in 2014, remains incompetent to stand trial. She will next appear in court in February.
9. Robert White Shooting Ruled Justified
In one of his last acts as police chief, Tom Manger ruled that the police shooting death of Robert White was justified. White, an unarmed African-American man who was shot and killed by Officer Anand Badgujar of Montgomery County police.