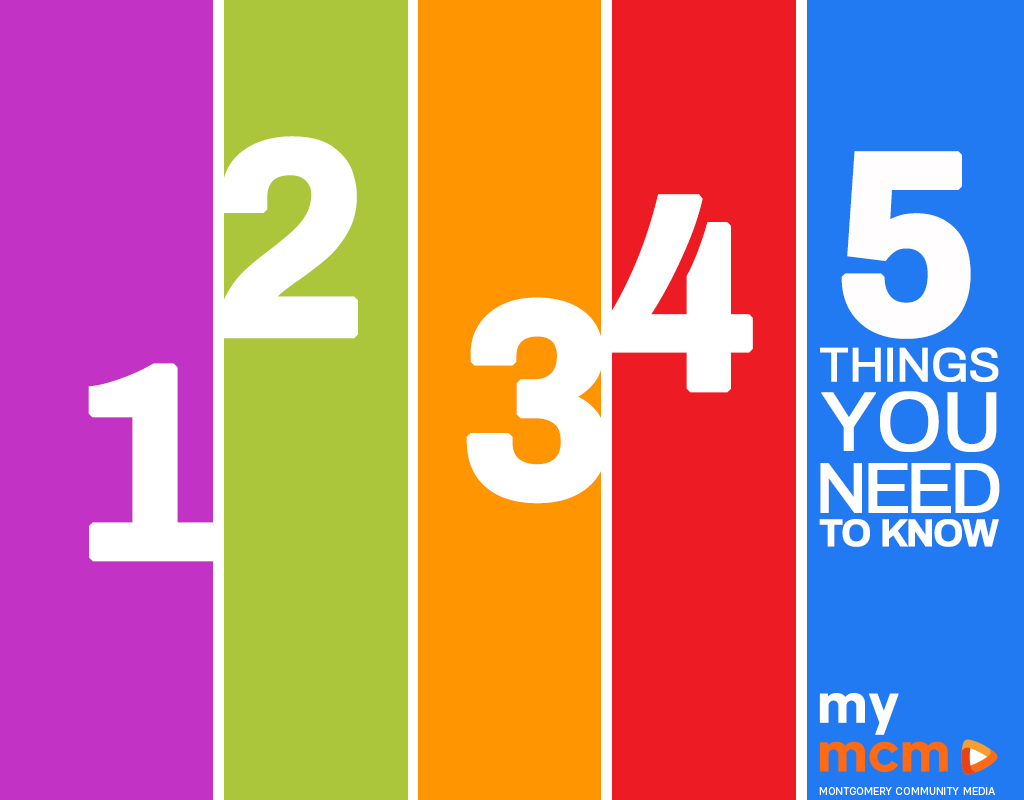 5 Things to Know Today, April 6, In Montgomery County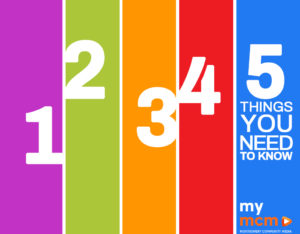 Today is Tuesday, April 6, and it is National Library Workers Day. To celebrate, thank a Montgomery County librarian for forgiving nearly $700,000 worth of library late fees and fines. In the meantime, here are five things to know in Montgomery County.
1. Council in Virtual Session: Montgomery County Council meets virtually today at 9 a.m. The meeting will include proclamations recognizing Autism Awareness Month, commemorating Yom HaShoah, and recognizing Public Health Week. At 2:30 p.m., the council will discuss the Montgomery County Police Department's response to a January 2020 incident in which police detained a 5-year-old student who ran out of East Silver Spring Elementary School. The 51-minute body camera footage has made national headlines because the officers are shown screaming at the child and advising the boy's mother to "beat" him. Here's a full look at the agenda of the meeting. The meeting will be televised on County Cable Montgomery Channels Comcast HD 996 and SD6, RCN HD 1056 and SD 6, and Verizon 30. Additionally, it will be live-streamed on the council's Facebook and Youtube channels.
Council to Discuss Police-Student Incident Shown in Recently Released Body Camera Video  
2. MCPS Virtual Learning Day:  Montgomery County Public Schools are back to classes after their spring break, but all classes are resuming virtually. The goal of the virtual day is to allow for families and staff to have the option of getting a coronavirus test before resuming in-person learning.
3. Hogan Expands Vaccine Eligibility: Gov. Larry Hogan announced at a press briefing on Monday that starting today, Marylanders older than 16 years old can start receiving the COVID-19 vaccine at the state's mass vaccination sites. Click here to pre-register.
Starting Tuesday, Marylanders 16+ Are Eligible for Vaccine at Mass Vaccination Sites
4. County COVID-19 Testing Clinics: Free COVID-19 testing is available throughout the county at seven testing sites today. Health officials continue to stress the importance of testing to prevent the spread of COVID-19.
5. Small Business COVID-19 Grant: It is the deadline to apply for the Maryland Small Business COVID-19 Relief Grant Program. Click below for more information:
And as a reminder to our loyal readers…Find the latest coronavirus news updates in Montgomery County here.

For the latest news and events in Montgomery County, stay with MyMCMedia. We hope you will also follow MyMCMedia on Facebook, Twitter and Instagram.