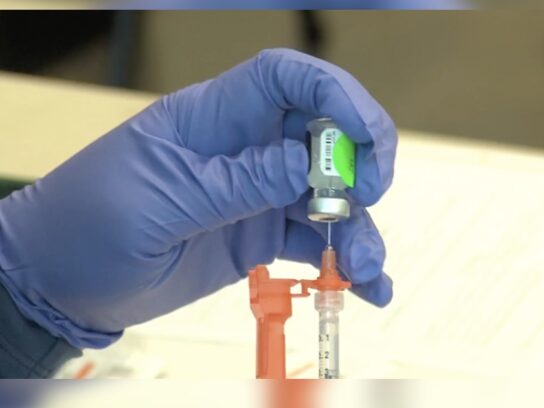 El gobernador Larry Hogan anunció en un comunicado de prensa que todos los jóvenes de 16 y 17 años son elegibles para recibir una vacuna de refuerzo COVID-19 en el estado de Maryland, con vigencia inmediata.
"Ampliar la elegibilidad de refuerzo para incluir a los jóvenes de 16 y 17 años es otro paso fundamental para lograr que más residentes de Maryland estén completamente protegidos, y con la convergencia de la gripe y las variantes Delta y Omicron, llega en un momento crítico", dijo Hogan. .
.@GovLarryHogan announces that the State of Maryland is immediately authorizing COVID-19 Pfizer booster shots for all 16- and 17-year-olds in Maryland.

This action aligns with recommendations by both the FDA and the CDC.

RELEASE: https://t.co/i4XIAQBTAw

— Kata Hall Burke (@katadhall) December 9, 2021
La orden se alinea con las recomendaciones de los CDC para que las personas elegibles reciban vacunas de refuerzo para mantener la inmunidad.
"A medida que nos acercamos a la temporada navideña, quiero enfatizar nuevamente que obtener un refuerzo es realmente lo más importante que puede hacer para protegerse a sí mismo, a su familia y a sus compañeros de Maryland". Hogan insta a los residentes a vacunarse antes del 11 de diciembre para estar protegidos en Navidad, ya que la vacuna tarda dos semanas en ser efectiva.
Para encontrar una clínica, visite: covidvax.maryland.gov o llame al centro de llamadas multilingüe del estado, disponible los siete días de la semana, al 1-855-MD-GOVAX (1-855-634-6829).