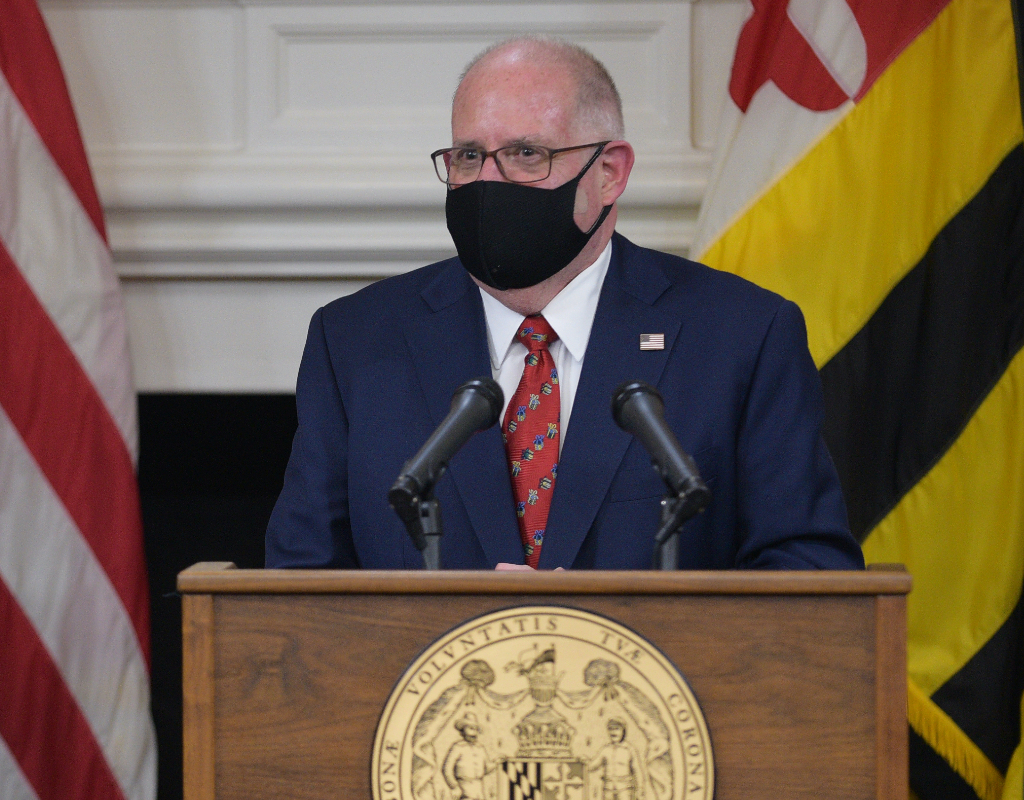 Watch Live: Hogan to Discuss Statewide COVID-19 Vaccine Distribution Tuesday at 5 p.m.
UPDATE: At the briefing, Gov. Hogan said the state expects enough vaccines for 30% of the state's population.
Gov. Larry Hogan will provide an update on the distribution of the two COVID-19 vaccines throughout the state. According to the Maryland Department of Health, as of Monday, Jan. 4 nearly 66,000 frontline healthcare workers and nursing home residents and staff have received the first dose of either the Pfizer or Moderna Covid-19 vaccines.
Watch the briefing below:
Hogan's address will be streamed live Tuesday at 5 p.m. on Twitter, Facebook, and YouTube.
Tune in tomorrow, January 5, at 5 p.m. as I provide an update on #COVID19 vaccine distribution.

Watch live here on Twitter, Facebook, or YouTube: https://t.co/OZuBjuoxnP pic.twitter.com/wmLXJOxEs6

— Governor Larry Hogan (@GovLarryHogan) January 4, 2021
Related Posts:
Elrich, Gayles Update County's COVID-19 Vaccine Rollout Plan
Montgomery County Health, Human Services Receives Moderna Vaccine
Photos: MedStar Montgomery Medical Workers Receive Pfizer Vaccine
Elrich on COVID-19 Vaccines: 'Be Prepared to Wear the Mask for a While'
First Doses of COVID-19 Vaccine Arriving at Montgomery County Hospitals This Week
State Anticipates Every Hospital Will Get COVID-19 Vaccine Over Next Two Weeks
Adventist HealthCare Workers Get Vaccinated Thursday; Holy Cross Begins Friday
Hogan Issues Travel Order With Exemption for One Very Jolly Person and His Friends