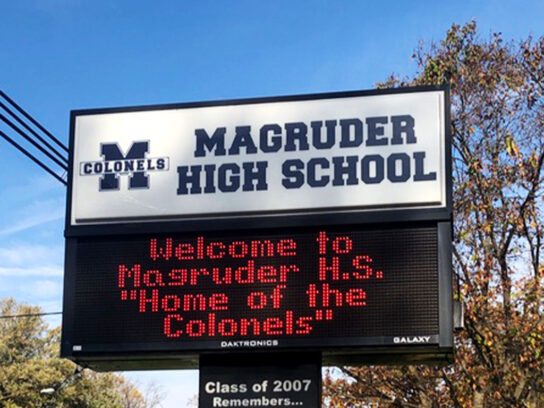 Montgomery County Public Schools (MCPS) officials and staff from Magruder High School will host a community meeting Wednesday to update families on increased security measures taken in the aftermath of a school shooting at Magruder in January.
The community meeting will take place on Wednesday from 6 to 8 p.m. in the Magruder High School auditorium. Families in attendance will have the opportunity to hear specific information about the school's recent increased security measures and receive answers to questions that have emerged in the aftermath of January's shooting, according to an email from Magruder principal Lee Evans. 
Since the January shooting, MCPS has incorporated "essential changes" to school safety and emergency communications at Magruder and other area schools, Evans wrote in the email. County school officials have met with parents, school staff and office staff to learn more about what happened during the shooting over the last several months.
"As a school and a system, we learned a great deal from this disturbing incident," Evans wrote. "We want to provide support for those in the community who need it."
Community members have voiced interest in receiving updates on additional findings and safety procedures related to the shooting since earlier this year. MCPS and Magruder officials hope the community meeting will "aid in the healing process" from the traumatic shooting and help build trust in the school community. 
Magruder families, join us on November 30th from 6-8 pm for a community meeting! pic.twitter.com/ulFBvGdWLU

— Magruder Colonels (@MagruderHS) November 22, 2022
---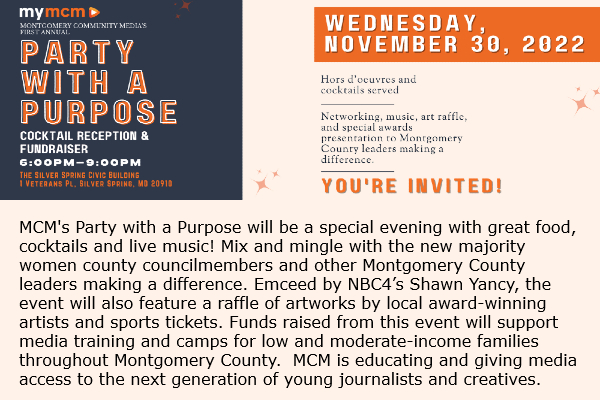 ---